At Feng Shui Market, we are passionate about Feng Shui. Our extensive knowledge combined with competitive pricing and unsurpassed service levels is your guarantee for exceptional customer satisfaction for years to come.
Located in Calgary Canada, we specialize in Feng Shui products that are specially selected and designed to provide the finest quality Feng Shui tools to solve energy problems, and balance or enhance energy.
We will continue to add new products to our site – so add Feng Shui Market to your favourites and check back often – enjoy the evolution with us! This is the best place in Canada to order your beautiful Feng Shui Crystals; Koshi Wind Chimes; Space Clearing Tools and Sage; Laminated Bagua Maps; I-Ching Coins; Feng Shui Books, CDs, Note Cards, Mirrors, Red String and Red Envelopes; Feng Shui Home Study Courses (by David Kennedy) for Practitioners; and so much more.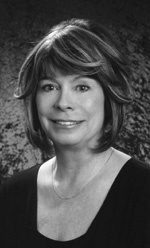 Maureen Johnson, founder of Feng Shui Market, is an accredited Feng Shui Consultant. She began her Feng Shui studies quite accidentally. Hoping to learn new techniques in clearing clutter, she enrolled in a 'Clear Your Clutter with Feng Shui' class at Mount Royal University in Calgary. She was so surprised and thrilled with the results that she encountered, that she continued her classes in Feng Shui until she successfully completed her studies. As she soon discovered, Feng Shui products aren't as readily available as she had hoped. After sourcing products for her clients, Feng Shui Market was opened so that Feng Shui products could be readily available to everyone. Her commitment to Feng Shui has taken her worldwide to find the perfect Feng Shui products for you.